Low Profile Hydraulic Torque Wrench
Model: HHBS
Max working pressure 700bar
Low profile design fit in restricted access areas
Drive Unit made of aluminum-titanium alloy
Replaceable hexagon cassette
●Repeatability ±3%.
●700 bar maximum operation pressure.
●4 different models from 230 Nm to 18,500 Nm.
●Designed for tighten and loosen high torque applications.
●360°×180° uni swivel quick release couplings.
●Maximum torque power with minimum wall thickness.
●Various cassettes,adaptors and reducers are available.
●Durable structure,aluminium-titanium alloy and light body.
●Suitable for continuous operations at maximum pressure.
●Pressure relief valve prevents over pressure.
Parameters: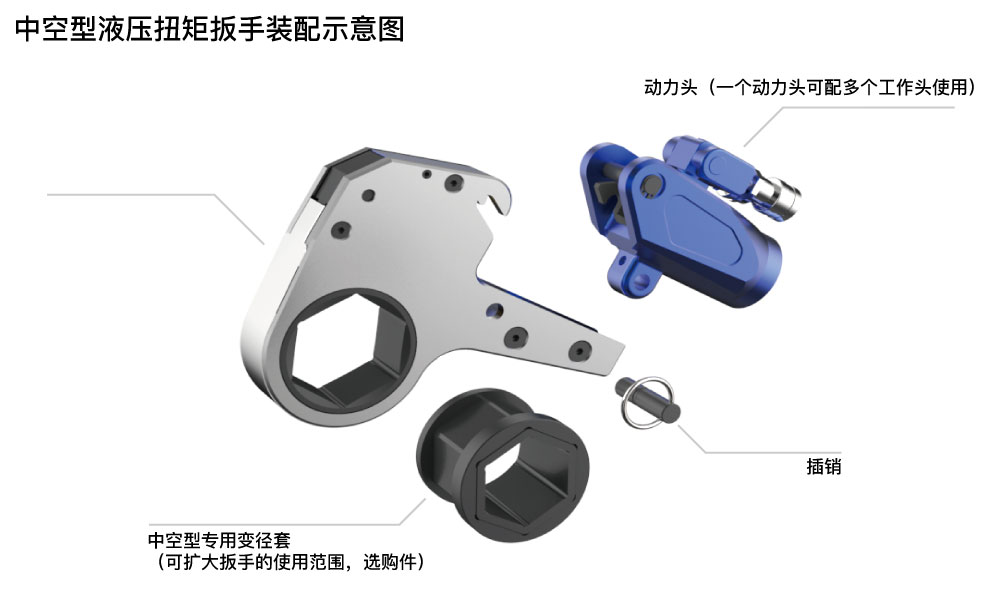 如何购买合适型号的中空型液压扳手:比如驱动M50螺栓,需购买型号HHBS-K250扳手(包含HHBS-K2动力头和K250工作头)。
为了提供更好的工具,请下单前跟环沪确认螺栓型号。