Square Drive Hydraulic Torque Wrench
Model: HHBS
Max working pressure:700bar
Aluminum-titanium alloy material,compact structure
Conventional high power torque wrench
●Working pressure 700 bar max.
●Designed to tighten and loosen nuts requiring high torque.
●7 different models from 450 Nm up to 48600 Nm torque power.
●Constantly repeated accuracy ±3% across the full stroke.
●360°×180° multi-positional swivel quick release couplings.
●Easy replaceable square and hexagon drive adapters.
●Body shroud engraved with torque pressure chart.
●Suitable for continuous operation at maximum pressure.
●High resistance with aluminium-titanium and light body.
●360° adjustable reaction arm with safety lock feature.
Parameters: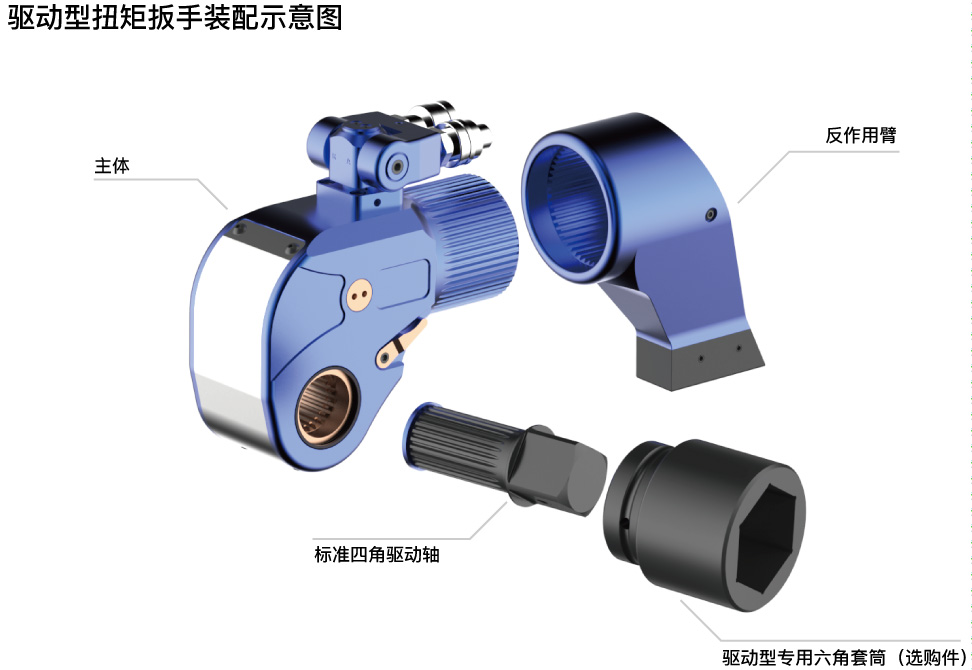 如何购买合适型号的驱动型液压扳手:比如驱动M22螺栓,需购买型号HHBS-3扳手和驱动型液压扳手专用套筒型号M22。
为了提供更好的工具,请下单前跟环沪确认螺栓型号。